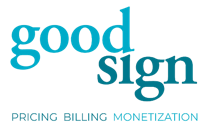 WORKING AT SERVICE
People at our Service function deliver robust and future proof pricing and billing automation solutions to our customers - B2B XaaS (anything as a service) service businesses. The work relates to multiple phases of customer life cycle from presales to customer onboarding and continuous services. The work includes for example project management, consulting on service pricing and billing, assisting our customers taking Good Sign SaaS in use, configuration of our software according to customer specific needs and ensuring long-term customer success.
Our Service department consists of:
Project Management Office is responsible for project portfolio management.
Customer Success Management team takes care of our account management and service management to continuously provide high customer value.
Consulting teams consult our customers on service monetization models and work with customers getting onboarded with Good Sign SaaS. This includes for example solution definition, design, delivery, support and further extensions of the solution.
Technical Solution Delivery team is responsible for detailed design, configuration and integrating our software with customers' surrounding business systems such as CRM, ERP and finance systems.
If you are interested in joining some of our teams, apply for one of the open jobs or connect with us to get notified about new openings! You can also leave an open application via connecting.