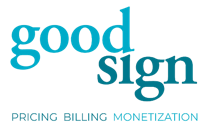 WORKING AT PEOPLE DEPARTMENT
Our People team works with all people related topics from talent acquisition to leadership development and employee experience. At Good Sign, People team has a strategic role to support all functions to reach our business objectives. Therefore, the ability to understand business and build bridges between many stakeholders is an important skill in this team. As well as the ability to bring out the best in our people and help them grow in their careers!
As we are a growth company heading towards international markets, this is a great place for a people professional who enjoys working in a changing and fast paced environment. We can definitely offer a chance to take responsibility, make an impact, and grow as a professional – without forgetting the importance of team's support and psychological safety.
If you are interested in joining our People team, apply for one of the open jobs or connect with us to get notified about new openings! You can also leave an open application via connecting.