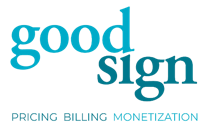 WORKING AT PRODUCT
People at our Product function work with development of Good Sign software that automates pricing, billing and monetization. Our team consists of seasoned professionals – some of them have even worked at Good Sign since the company's day one. Microsoft's tools and technologies are widely used in our Product teams and tech stack includes for example SQL and .NET.
Our Product department consists of:
Development team is responsible for our portal, API, database, interface and background services development as well as technology R&D.
Cloud team is responsible of our SaaS operations.
Release Management team is driving our releases and taking care of release testing, packaging and upgrades. The team also handles documentation.
Product Management team has the responsibility of idea to roadmap backlog and sales & consulting support.
Good Sign Academy team is working with our initiative that aims to provide thorough learning of our product to new colleagues and partners.
If you are interested in joining our team, apply for one of the open jobs or connect with us to get notified about new openings! You can also leave an open application via connecting.